7 Ways to Pay for College Without Debt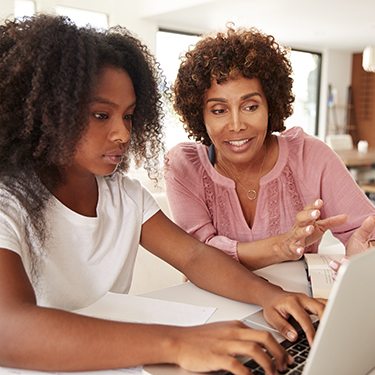 While a college degree is an investment in your future, you don't have to take on debt to get your degree. The average college student borrows more than $30,000 for a bachelor's degree, and half of this population will still owe $20,000 two decades after entering school. Let's look at options to pay for college for yourself or your children.
Education Savings Account (ESA)
If the dream of attending college is still some years away, your best path to avoid debt is with a savings plan. You could use a standard savings account or consider other investment options, like an Education Savings Account (ESA).
The ESA is like a Roth IRA, except that the funds can only be used for school expenses, primary through college. The funds must be used before the beneficiary turns 30. However, you can transfer the funds to another family member for educational purposes and avoid tax penalties. You can't contribute more than $2,000 per child yearly, depending on your income level, so start saving when your children are younger. Income limits determine how much you can contribute, and you can learn more about these restrictions at savingforcollege.com/coverdell-esas.
529 Savings Plan
Another option is the 529 savings plan. These tax-advantaged plans do not have an age limit on when they can be used, and unlike an ESA, there are no income limits. 529s also do not have a contribution limit, but you will have to pay the federal "gift tax" if you contribute more than $15,000/year.
The Setting Every Community Up for Retirement Enhancement Act (SECURE Act) that passed in 2019 extends how 529 savings plans can be used. In addition to paying directly for school, you can pay up to $10,000 toward student loans and qualified expenses for apprenticeship programs. Visit the Texas Comptroller website for more details on 529 college plans.
Dual-Credit Programs
Most high schools offer dual-credit programs where students can enroll in a college course while also fulfilling high school credits. Although the cost is the student or parent's responsibility, enrolling in these courses will give them a head start when they graduate high school. They'll cut down on time spent earning a degree, which means less money as costs rise yearly. Students can also access college facilities and resources, like computer labs and tutoring.
AP Classes
Advanced Placement (AP) classes also provide students with an opportunity to take college-level courses and potentially earn credit based on their test scores. Most public colleges will apply credits based on the scores, but some private schools may not honor them. Research the admissions policies for any college you think your child might want to attend.
Scholarships and Grants
Scholarships and grants are lifesavers when it comes to reducing out-of-pocket educational costs and/or educational debt. Search for scholarships on Fastweb.com or College Board's BigFuture website and apply to as many as possible. You might also find the forms and required essay topics are similar enough to reuse with minor modifications for multiple applications. The effort required to apply to as many scholarships as you're qualified for will pay off when you're moving through college without piling up debt.
Grants are based on a family's income, and you'll need to fill out the Free Application for Federal Student Aid (FAFSA) every year to qualify. It doesn't hurt to try even if you think you won't be eligible. Private colleges have higher tuition and often offer grants to help with these costs.
Military Financial Aid
If you're part of a military family, several sources of financial aid are available. The Department of Veterans Affairs (VA) offers education benefits for veterans, widows, and dependents as part of the GI bill. The Reserve Officers' Training Corps (ROTC) offers merit-based scholarships. In addition to being awarded to students who show financial need, Federal Pell Grants are also available to the children of those who died while in service in Iraq or Afghanistan after the events of 9/11. If you had student loans before entering military service, you might be eligible for programs that limit or defer the interest. In addition to these options from the federal government, many nonprofit organizations offer scholarships to veterans and their families.
Work-Study and Part-Time Jobs
Working a part-time job while in college helps offset your living costs. Work-study programs allow you to earn money to pay for your education expenses. These programs also encourage work related to your degree plan. However, the number of hours you can work is limited based on your course schedule and academic progress.
If you decide to work while in school, find a balance with time management so that your schoolwork doesn't suffer. You may choose to work full-time and attend school part-time, which might require additional time and dedication to graduate. However, having work experience while in college appeals to many future employers. And it can make a meaningful difference in your finances. Working part-time while attending college full-time can help you avoid debt while demonstrating responsibility, time management skills, and work ethic — all of which you'll draw on throughout your adult life.
Ways to Save During College
Once you've enrolled and have a student ID, look for places that offer student discounts. Most college towns support their student body, so these discounts should be easy to find.
If you are working and need help with tuition costs, ask the school bursar's / business office about tuition installment plans. Breaking tuition into monthly payments may help you avoid taking out a loan.
If you must borrow, apply for federal loans before private loans, as they're less expensive and have better repayment options. Whichever options you use to fund your degree, research the expected salary range in your field of study and weigh the pros and cons to determine if you're making a wise investment in your future.
Like most other important life decisions, success here is about being well informed, creating a sound plan, and following through as efficiently as possible. Stay mindful of the current requirements and how meeting these will affect your future.

If you wish to comment on this article or have an idea for a topic we should cover, we want to hear from you! Email us at editor@texell.org.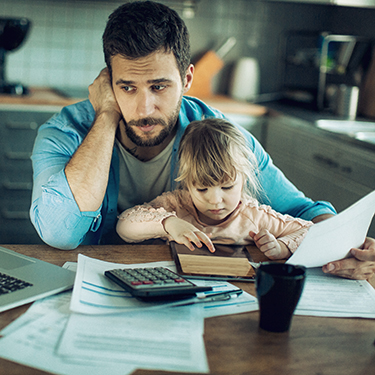 Popular Strategies to Get Out of Debt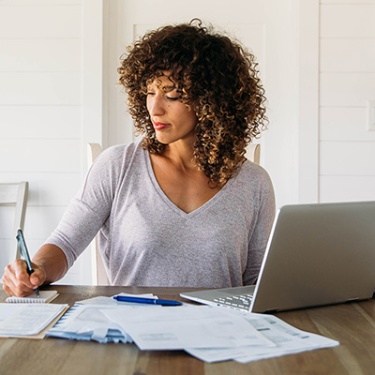 Creating an Emergency Fund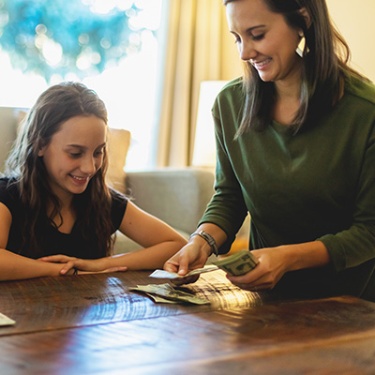 Building a Basic Budget — Part 1