Protecting Your Identity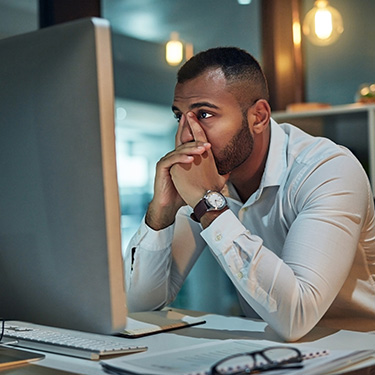 No matter how diligent you are in protecting your personal information, it's nearly impossible to eliminate identity theft risks completely. However, you can take precautions and services available to protect your information, alert you as soon as a security breach has occurred, and help you recover if you are a victim.
Preventing Theft at No Cost
Before identity theft occurs, it's essential to monitor your accounts and have safeguards in place to alert you of fraudulent activity. These are the most common ways to prevent identity theft at no cost to you:
1. Free credit reports. The three major credit bureaus offer this service — Equifax, Experian, and TransUnion — which give consumers access to a free credit report weekly through 2022. This free credit report is accessible through www.AnnualCreditReport.com and allows you to check your credit report to be sure your accounts are being reported accurately and watch for signs of fraud, such as accounts you don't recognize.
Besides the free, weekly credit reports mentioned above, you can also pay for services that monitor your credit files and alert you about fraudulent activity or changes to your credit. We'll discuss more on those services later.
2. Credit freeze. A credit freeze restricts access to your credit report and prevents lenders from retrieving it. Any request for new credit that requires an inquiry — or credit report — will be denied. Freezing your credit is a smart move if you aren't planning to apply for credit anytime soon. It's free, keeps your identity safe, and prevents anyone from opening an account in your name even if they have your personal information such as birthdate and Social Security number.
When you decide to make a purchase that requires a credit check, you'd need to "thaw" or "unfreeze" your credit with the three credit bureaus. You can request the freeze be lifted online with the credit bureaus, and your credit will generally be thawed instantly. You can then "refreeze" your credit after your application is complete. The requirement to unfreeze your credit before applying for a loan is a small price to pay to stop someone from stealing your established credit.
The best part about credit reports, freezing your credit, and setting up alerts? All of these services are free!
3. Fraud alerts. If you've already been the victim of identity theft, you can set up fraud alerts to protect your credit. Once a fraud alert is placed on your credit report, it acts as a "red flag" to companies, letting them know your accounts have had fraudulent activity. Before issuing new credit in your name, any potential lenders and creditors must verify your identity.
An extended fraud alert can be granted only to those who have already reported identity theft to the Federal Trade Commission (FTC). This alert lasts seven years, and your name is also removed from marketing lists for unsolicited credit and insurance offers for five years. To have an extended fraud alert placed on your account, start at www.identityfheft.gov.
The best part about credit reports, freezing your credit, and setting up alerts? All of these services are free!
Which Service Best Fits My Needs?
Consider the fact that some — not all — identity theft prevention can be managed yourself by checking credit reports frequently. Free tools are available for anyone to use, but it can be time-consuming and tedious to know what information is accurate. If you need further protection, you'll want a service that provides recovery, insurance, frequent monitoring, and more.
Credit recovery can undo the damage if your information is compromised and someone uses it maliciously. Providers help heal your credit, provide dark web monitoring, and set alerts for payday loans and other credit requests. Some even offer you financial compensation for legal costs, stolen fund reimbursement, or other fraud-related expenses.
Identity theft insurance can reimburse you for money spent on reclaiming and repairing your credit report after being a victim. Although it does not cover the direct damage and loss of funds caused by theft, it covers legal help costs. Specialists are often provided to guide you through the recovery process.
The bottom line: If you feel like you need protection — and there's a good chance you do — it benefits you to explore which services and types of protection are the best for you.
Compare Identity Theft Services
Many services are available to protect your identity and help if you've been a victim. We've compared some of the more well-known identity theft prevention services and what type of protection each offers.
LifeLock — Their plans include a monthly credit score and monitoring, SSN and credit alerts, dark web monitoring, and other suspicious activity. It uses Norton 360 to provide multiple layers of protection against emerging cyber threats and has antivirus and malware protection.

Identity Guard — Best known for its fast alerts, this service uses artificial intelligence (AI) powered by IBM Watson to analyze data and fraud patterns to warn consumers at high risk.

IdentityForce — The mobile app protects your devices from malicious apps, spyware, and unsecured Wi-Fi connections, while the VPN service detects "spoof" or false networks used by hackers. It includes credit scores and reports from all bureaus. It features a credit score simulator to help you evaluate financial decisions.

ReliaShield — With comprehensive protection for the whole family, it monitors financial information, social media accounts, court and public records, data breaches, and neighborhood predator alerts.

IDShield — Their service offers an advanced level of protection for victims of identity theft, with access to in-house licensed private investigators who step in if you're a victim of fraud. They also have dark web surveillance, credit score tracking and disputes, and monitoring of financial accounts, public records, and social media.
For additional information on identity theft, please visit these sites:
If you wish to comment on this article or have an idea for a topic we should cover, we want to hear from you! Email us at editor@texell.org.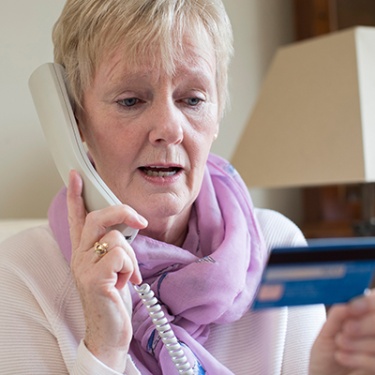 What Is Social Engineering?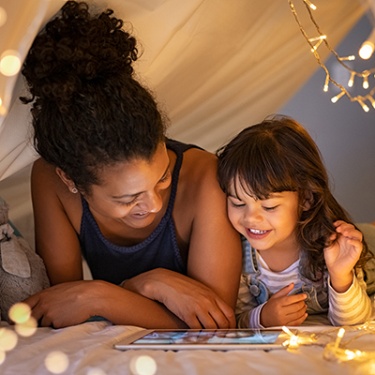 Avoid Child Tax Credit Payment Scams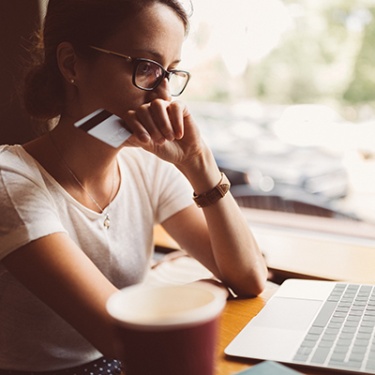 Email, Text, and Phone Scams