What Is a Home Equity Loan?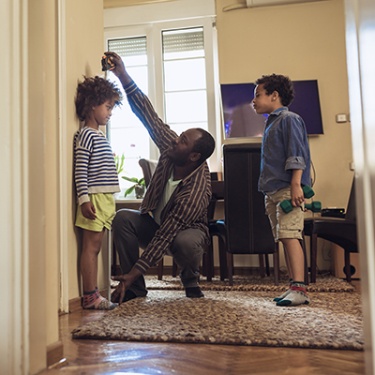 A Home Equity Loan allows you to borrow against the equity of your home, which serves as collateral. Equity is the difference between how much your home is worth and how much you owe on it. Equity grows as you pay down your mortgage balance, and as your home increases in value. Like a mortgage loan, your home equity loan must be repaid if you sell your home.
In Texas, you can borrow up to 80% of your home's value. For example, if your home is worth $100,000, the maximum amount you can borrow is $80,000, minus any outstanding mortgage balance. Sound complicated? Let's break it down in nice round numbers:
| | |
| --- | --- |
| Market Value of Your Home | $100,000 |
| 80% of Market Value | $80,000 |
| Mortgage Balance | $50,000 |
| Available Home Equity | $30,000 |
| TItle | Amount |
There are a few other laws in Texas that affect home equity loans.
One home equity loan at a time.
You can only have one home equity loan on your house at a time. If you have a balance on an existing home equity loan, it must be paid off or refinanced into a new home equity loan.

One home equity loan per year
You can only receive one home equity loan per year, even if your previous home equity loan is paid in full.
A home equity loan is a good option for people who need cash for a single, major expense... It is not a good option if you need to borrow an amount less than $10,000.
Why Get a Home Equity Loan?
There are advantages to using a home equity loan versus other types of financing. These advantages include:
Lower interest rate: The interest rate on a home equity low is much lower than rates on personal loans and credit cards.

Larger loan amounts: A home equity loan is a good option when you need to borrow more than $10,000. Home equity loans could be an option when it is challenging to secure a large personal loan.

Tax deductible: The interest you pay on a home equity loan may be tax deductible.1
Can a Home Equity Loan be Used for Anything?
Yes. While a home equity loan can be used for anything, most people use them for larger expenses. Here are some common uses for home equity loans:
Debt consolidation: You can use a home equity loan to consolidate credit card balances, car loans, and other loan obligations. There is even a good chance you can lower your interest rates and combine your loan payments into one payment.

Home improvements: Do you want to remodel your kitchen or bathroom? Do you need a new roof? What about a swimming pool for the hot Texas summers? Your home equity loan can be used for home improvements and large purchases. Some of the upgrades could even increase the value of your property.

Education, medical expenses, or other large expenses: A home equity loan could be a good way to fund your or a family member's college education or help cover the cost of a major surgery or extended treatment.


Many financial experts advise that a home loan is the only debt one should take on, and even then that they should limit it to a 15-year fixed rate mortgage. However, if you have equity and are stuck in a position where you must borrow, a home equity loan can be a decent option. This is not advisable if you need to borrow an amount less than $10,000, if the need is really a want, or if there's any other way to accomplish the goal without going into debt. If you do take out a home equity loan, paying it off should be among your chief financial goals. Becoming debt-free and saving/investing the funds that would otherwise be spent to service debt (loans, credit cards, etc.) is the surest and most universal path toward wealth creation.
Apply for Your Home Equity Loan
When you are ready to use your home's equity, Texell's Home Loan Heroes are here to help.
2
You can get more information and check rates on
TexellHomeLoans.com
, and when it's time to get approved, our online process is the best in the business. If you have questions, we are happy to help at
254.774.5104
.
If you wish to comment on this article or have an idea for a topic we should cover, we want to hear from you! Email us at editor@texell.org.
1 Consult your tax advisor.
2 With approved credit.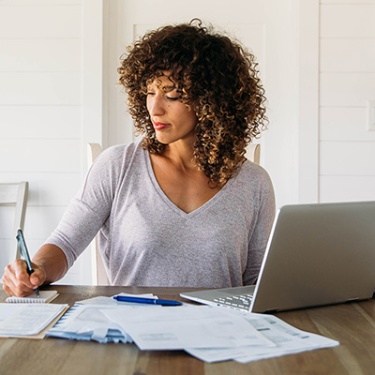 Creating an Emergency Fund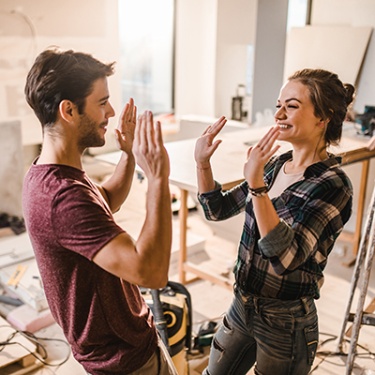 4 Home Improvements that Pay Off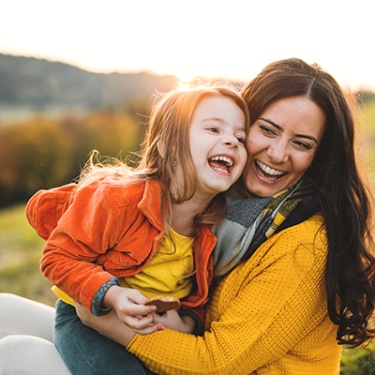 How Umbrella Insurance Saves the Day