4 Additional Expenses When You Own an RV, Boat, or Motorcycle
Posted on February 23, 2022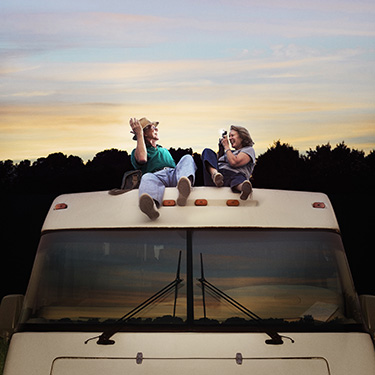 Have you ever heard the joke that BOAT stands for Bust Out Another Thousand? All jokes aside, boats, RVs, and motorcycles cost more than just the price tag — other costs are involved, too. Here are four additional expenses to keep in mind when buying an RV, boat, or motorcycle:


1. Storage:
In the case of an RV or boat, where will you store it? Most communities will not allow you to keep an RV or boat on unpaved areas of your yard. Storage units are available, with costs ranging from $30 to $200 per month. Pricing depends on if you want an open or enclosed storage space, how long your RV or boat is, and storage unit location. Spaces near tourist areas and bodies of water tend to cost a bit more.


2. Maintenance and operation:
RVs, boats, and motorcycles all have maintenance and operational costs. Of course, motorcycles will cost less, but you'll need more personal safety gear like a helmet, at the least. You'll want one that's compliant with the Department of Transportation (DOT) standards, which cost from $70 to more than $300. Do you want boots, gloves, leather, or Kevlar gear? Those things can be pricey, depending on the level of protection you are looking for and where you buy it. As for motorcycle maintenance, you'll need oil changes, chain maintenance, and other services, which cost $1,000 a year. Gas as an expense will be much more affordable, generally running about $300 per year. And remember, a motorcycle is not an all-weather vehicle, so you'll need something for transportation when it's raining or if there's snow or ice.
RV maintenance is about $100 – $250 a month depending on size and type and runs the gamut from oil changes to tires to painting to floor repair. Gas costs vary based on your RV size, but most RVs get between 10 – 20 miles per gallon, and a full tank of gas can cost anywhere from $60 – $600.
Boat maintenance depends on the type and size of the boat, if you're using it in fresh or saltwater, what type of hull you have, and, in the case of larger vessels, pumping, and HVAC systems. A general rule of thumb is 10% of the purchase price per year. You'll also need to consider the cost of fuel for your boat.
In Texas, with nice weather most of the time, it's great to have an RV to go camping, a boat to go fishing or skiing, and a motorcycle to hit the open road.


3. Tow vehicle (if needed):
With a boat or RV, if you use a tow vehicle, you'll need to figure in maintenance on that, too. Depending on your vehicle, that could be $500 - $1,000 per year. Fuel costs will be anywhere from 40% – 50% higher when you tow a boat or RV.


4. Insurance:
You'll need insurance for peace of mind and to protect your investment in your RV, boat, or motorcycle.
RV: Average insurance costs are from $1,000 for a smaller RV up to $2000 per year or more for a larger one.
Boat: Insurance costs typically range from $200 to $500 per year, on average.
Motorcycle: The average cost of motorcycle insurance in 2020 is $1,173 per year for a full coverage policy but can vary on the types and amounts of coverage you want.

Have more questions about RV, boat, or motorcycle insurance? Visit TexellInsurance.com(opens in a new window) or call 855.759.2541 for more information and a free quote.
In Texas, with nice weather most of the time, it's great to have an RV to go camping, a boat to go fishing or skiing, and a motorcycle to hit the open road. Make sure you're fully prepared to own one of these toys. Ask the seller to give you a full demonstration of all the features of the RV, boat, or motorcycle you'd like to buy. In the case of a motorcycle, take a certified motorcycle driving course. And most of all, have fun!
When you're ready to buy your RV, boat, or motorcycle, visit Texell.org or call 855.773.1604, our Loan Heroes are standing by to get you approved.
If you wish to comment on this article or have an idea for a topic we should cover, we want to hear from you! Email us at editor@texell.org.