Why You Should Get Pre-approved Before Car Shopping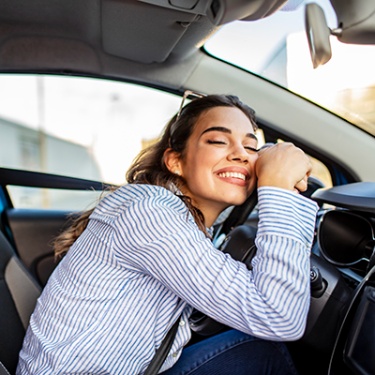 Ever walk into a car dealership knowing what you want to spend, only to get caught in a sales pitch and leave with a more expensive car than you intended? Car shopping can be overwhelming, for sure, but it doesn't have to be.
Getting pre-approved for a car loan is a step you should consider once you're serious about making a purchase. A pre-approval gives you the confidence to negotiate your car purchase and helps you get the very best rate. Here's how.


A pre-approval helps you stick to a budget.
A pre-approval lets you know exactly what you can spend. Ideally, the purchase price should be about 10% less than your pre-approved amount. This leaves room for sales tax and fees associated with the loan closing. If you are trading in a vehicle or planning a down payment, that increases the amount you have to spend.

For example:
| Pre-approval amount:  |   $25,000 |
| --- | --- |
| Taxes/fees:     | - $2,500 |
| Subtotal: | $22,500 |
| Down payment: | + $3,000 |
| Trade-in value:      | + $2,000 |
| Purchasing power: | $27,500 |

A pre-approval shows the amount you can borrow, your loan term, and your interest rate. Once you have your pre-approval, use our online loan calculator, select "Amount," enter the pre-approved amount, rate, and term to see your monthly payment. Does this payment fit your budget? If not, reduce the loan amount until it meets your desired payment.


A pre-approval protects you from dealer mark-ups.
Dealer financing managers will sometimes shift the interest rate higher than what your best rate could be. An extra percentage point or two can add up to hundreds of dollars over the life of the loan. However, if you already have the offer in your pocket, you can tell the dealership you're not interested in financing and avoid dealer mark-up. You could also use Texell's Car Buying Service, which will help you find the very best deal on the car you want. It's powered by TrueCar, and lets you see what others have paid in your area for the vehicle you want.


A pre-approval gives you negotiating power.
Once pre-approved, you can shop as if you're a cash buyer, which puts you in a much stronger negotiating position. Stay focused on the actual selling price rather than juggling interest rate, down payment, terms, and trade-in figures. Simply ask for the "out-the-door" price and shut down the sales tactics. A pre-approval saves time, streamlines the dealership experience, and gives you the flexibility to shop at any dealership you want. Keep in mind, a pre-approval is for when you're serious about buying. It's a hard credit pull, and pre-approvals are valid for 30 days.
When you're ready to purchase your next vehicle, visit Texell.org, get pre-approved instantly, print your pre-approval check, and walk into the dealership as a cash buyer. It's time to take the frustration out of buying a vehicle!
If you wish to comment on this article or have an idea for a topic we should cover, we want to hear from you! Email us at editor@texell.org.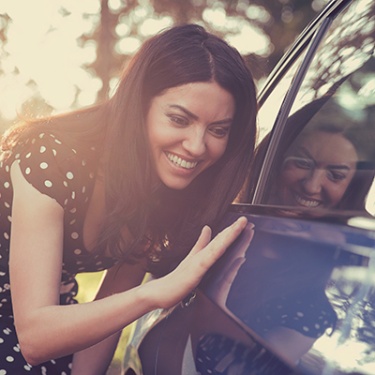 How Much Car Can I Afford?