Insurance Mistakes to Avoid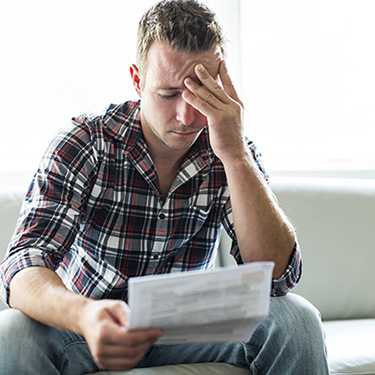 We're all concerned with saving money. However, simply reducing your insurance coverage or dropping important coverages altogether can leave you dangerously underinsured in the event of a disaster. The following are big auto, home, and renters insurance mistakes consumers can make, along with suggestions to avoid those pitfalls while still saving money:
1. Insuring a home for its current market value rather than for the cost of rebuilding
When real estate prices go down, some homeowners may think they can reduce the amount of insurance on their home. However, insurance is designed to cover the cost of rebuilding, not the sale price of the home. You should make sure that you have enough coverage to completely rebuild your home and replace your belongings.
A better way to save:
Raise your deductible. An increase from $500 to $1,000 could save up to 25 percent on your premium payments.
2. Only purchasing the legally required amount of liability for your car
In today's litigious society, buying only the minimum amount of liability means you are likely to pay more out-of-pocket if you are sued — and those costs may be steep.
A better way to save:
Consider dropping collision and/or comprehensive coverage on older cars. How old is old? And really, what value range are we talking about? Most experts now recommend keeping comprehensive insurance on your car only if 10 percent of the car's market value minus the deductible is greater than the premium cost.
As for liability coverage, the insurance industry and consumer groups generally recommend a minimum of $100,000 of bodily injury protection per person and $300,000 per accident.
3. Neglecting to buy renters insurance
A renters insurance policy covers your possessions and additional living expenses if you have to move out due to an insured disaster, such as a fire or hurricane. Equally important, it provides liability protection in the event someone is injured in your home and decides to sue.
A better way to save:
Look into multi-policy discounts.
Bundling several policies
with the same insurer, such as renters and auto will generally provide savings.
If you wish to comment on this article or have an idea for a topic we should cover, we want to hear from you! Email us at editor@texell.org.