8 Steps for Writing an Effective Business Plan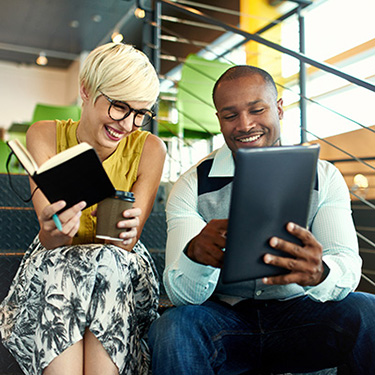 The first struggle many entrepreneurs and budding business owners have is writing an effective business plan. Templates for business plans abound on the Internet, yet many are either very difficult to follow or insufficiently comprehensive.
Your business plan is much too important to boilerplate. It should be a living document that moves your business forward by guiding you internally and clearly demonstrates (to external individuals and entities) the past, present, and future of your business.
An effective business plan should be informative and motivate the reader. Whether it be securing a loan, explaining your business to a consultant, or bringing a partner or key executive on board, your business plan is a presentation of how your company can help other people achieve their goals — as well as why they should help you achieve yours.
It doesn't matter if you need to create a new business plan to help get your concept off the ground, or you've been in business for a while and are looking to refresh your current plan: This article provides eight steps to create a plan that will help take your business to the next level, and beyond.
Any company, large or small, that is poised to succeed will have a comprehensive analysis of the market it's entering. Your reader gets a sense of your level of preparation from your research.


Step 1: Write an Executive Summary
This first step introduces the reader to your business. It's your sales pitch to sell the reader why your business matters and why they should believe in your company and continue reading.
The executive summary should include:
The business name

Address

Key employees

List of goods/services offered
Your executive summary should provide the reader a short history lesson about the business before you take them into the purpose of your plan — your strategy for future success.

Step 2: Describe the Business

Tell your story about your business. At this point, the person reviewing your plan wants to know:
What opportunity is your business capitalizing on?

What is the target market?

What makes your company different from other product/service providers?

Why should they believe in your business?
Step 3: Provide a Market and Competitive Analysis

Any company, large or small, that is poised to succeed will have a comprehensive analysis of the market it's entering. Your reader gets a sense of your level of preparation from your research. They'll want to learn more about the market, your background in it, and the opportunities and potential within that market. Hard numbers, along with your viewpoint, are both essential in this section.
The reader also wants to know about your competition. Who are they? Who are the leaders in market share? Who are the innovators in your industry? How are you prepared to compete with them?

Step 4: Describe the Operation
This should be a very detailed section of your business plan. Get specific about the day-to-day operation of your business. The reader wants to know who will be doing what and their levels of skill and experience.
Also, show the organizational chart and give details about key personnel. Tell the reader about your business's legal structure. For example, are you a sole proprietor, "S" Corp, "C" Corp, or partnership?
Step 5: Describe Your Product or Service
Discuss in detail what you're offering the market. How is what you're offering different from your competitors, and how will its features and benefits create new customers and retain them? Discuss pricing and how it compares to the competition.
Include a marketing plan here. How are people going to know your product is available? Provide details on the message you plan to communicate and why it will be effective with your target market. Explain how you are going to build brand awareness and build a loyal customer base.
Step 6: Provide a Financial Analysis and Projections
Provide data on your company — income statements, balance sheets, and cash flow statements. The use of charts and graphs is an effective way to present the company's finances.
Industry research will also be necessary for success with this step. What is the sales volume of industry leaders and laggards, and what are the gross margins they are realizing? How long will it take for your enterprise to be an industry leader? Be realistic with your numbers but also optimistic about your future.
Step 7: Ask for the Funding
It's good business to be proactive and get a sense of the reader's interest level by asking for capital. Be very clear about the amount you're asking for and the reason you're asking. Tell them specifically what the money will be used for and the potential return on investment for the funder.
Step 8: The Appendix
Any remaining charts, graphs, licenses, relevant patents, etc., should be included, as well as any information that didn't fit neatly within the other steps. Everything included in the appendix should be relevant and support your objective.
Beyond the Initial Plan
By following these eight steps, you'll have an effective business plan that will help you grow. Even if you don't receive new funding at this point, you'll have learned much about your company and where you want to take it. Request feedback from the people who have read your plan: It can prove to be invaluable.
As your business matures, make adjustments to your plan. Review and fine-tune it, at least annually. You want to be (and appear) as knowledgeable about your industry, company, and finances as you were when you created and presented your original plan.
If you need help getting started, Texell offers commercial loans, and we have the expertise and exceptional service to guide you through whatever stage of the process you're in. But having a well-conceived business plan will certainly help the conversation. To connect with one of our Commercial Loan Heroes, call 254.773.1604 ext. 5161 or email businessloans@texell.org.
If you wish to comment on this article or have an idea for a topic we should cover, we want to hear from you! Email us at editor@texell.org.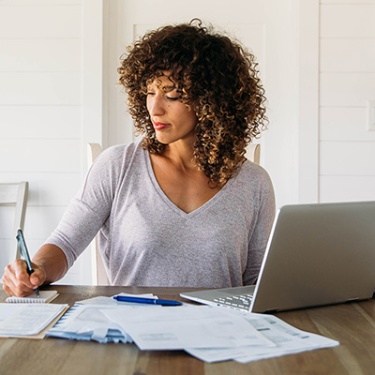 Creating an Emergency Fund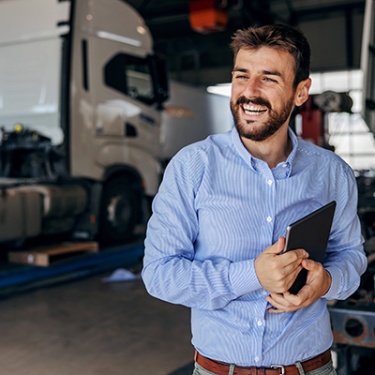 4 Policies Your Small Business Needs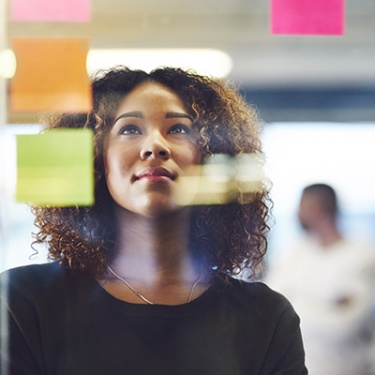 How to Apply for an SBA Loan