How Much House Can I Afford?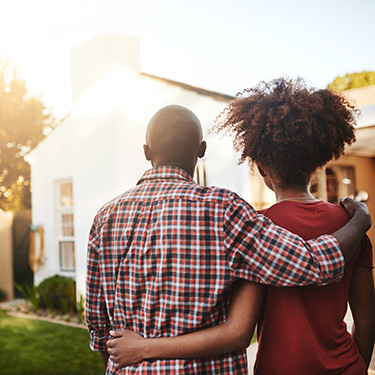 When it comes to how much home you can afford, the numbers tell the tale. Lenders rely on facts and figures when approving a mortgage, and if you know what these numbers are, it will set you up for success when purchasing your home.
Let's look at the four key sets of figures that lenders use to calculate affordability:
Your income — active income from your job, such as your salary, bonuses, and commissions, as well as passive income from things like investments or rental properties you own
Cash reserves — the amount of money you have on hand to make a down payment and cover closing costs, including savings, investments, cash value of life insurance you own, and other sources
Debts and expenses — your monthly obligations including food, utilities, insurance, loan repayment (student loans, credit cards, etc.), car payments, and other fixed monthly costs
Credit score — an indicator of past repayment performance and a predictor of the probability you'll successfully make your mortgage payments
Online mortgage calculators will estimate how much house you can afford; use Texell's calculator here. Keep in mind that these are only estimates and are of no value to a seller, but they can help you see how much home-buying power you currently have — or need to have — to buy a home in your desired price range.
What Are Lenders Looking For?
If you're looking to buy your dream home, or maybe your starter home, you will be evaluated by both sellers and lenders. Sellers prefer cash buyers because the sales and closing processes move quicker and smoother without a loan. A cash offer is not feasible for most buyers, so buyers must be prepared for lenders to prioritize the most-qualified offers from buyers.
Lenders prioritize borrowers who present a low risk of defaulting on the mortgage. To maximize their odds of finding these potential borrowers, they crunch the numbers and make buyers undergo an application and approval process before releasing funds for purchasing a home.
When evaluating your loan application, underwriters not only look at the numbers but also consider more subjective factors. For example, how long have you been in your current career and occupation?
Two of the most crucial ratios lenders consider are the monthly mortgage payment-to-income and the debt-to-income. Why are these percentages so vital for them and you? Let's look at both.
For your payment-to-income ratio, lenders want your monthly mortgage payment to be less than 28% of your monthly gross income. Lenders also want no more than 36% of your pretax income to go toward all your debt, including your mortgage. This ratio is your debt-to-income (DTI). DTI is the primary method lenders use to determine your maximum mortgage payment.
When evaluating your loan application, underwriters not only look at the numbers but also consider more subjective factors. For example, how long have you been in your current career and occupation? What percentage of your income is made up of bonuses and commissions? Have you recently assumed new debt and haven't yet proven you can comfortably afford the payments? What is your credit score? If you are not approved for a loan but meet the 28%/36% ratio thresholds, you may look at these factors and see where there is room for improvement.
Are You Required to Make a 20% Down Payment?
Lenders prefer that you put down 20% or more of the purchase price for your new home since it works to your advantage. However, a 20% down payment is not required.
You save money if you put down at least 20% because you won't be required to pay for Private Mortgage Insurance (PMI). PMI typically costs between 0.5% and 1% of the annual mortgage amount and is included in your monthly mortgage payment. If you have to pay for PMI, it's not a permanent expense. You can remove PMI once your loan-to-value (LTV) ratio reaches 80%.
If you don't have 20% for a down payment, you may be able to avoid PMI by "piggybacking" a smaller, second mortgage to combine with the amount you can put down to cover 20%. Not all lenders offer second mortgages, and interest rates on second mortgages are higher. Although a second mortgage isn't the best option, you can ask your lender for their guidelines about such loans.
Factor in Your Closing Costs
Many home buyers underestimate the amount of cash needed at closing, which covers costs in addition to the down payment. Closing costs can be anywhere from 3–6% of the value of your home. For example, if you take out a $300,000 mortgage, you can expect closing costs to run between $9,000 and $18,000. Closing costs vary according to state regulations, and average closing costs, including taxes, are about $3,800 in Texas.
Your mortgage broker will provide an estimate of what your closing costs will be when you have your preliminary discussions. At least three days before you attend your closing, your lender will also provide you with a Closing Disclosure document. This will list every closing cost you'll need to cover and how much to bring to closing.
The most common closing costs include:
Application fee
Appraisal
Home inspection
Prepaid interest
FHA, VA, or USDA fees
Property taxes
Homeowners insurance
Other fees could include application fees, attorney's fees, origination fees, title search fees, and HOA fees.
Your specific closing costs will depend on the type of loan you have, the value of your home, any seller concessions or closing costs they agree to assume, and your state's laws.
The True Cost of Home Ownership

Once you've calculated how much house you can afford along with your closing costs, you're still not done crunching numbers. You're going to need to budget for not only your principal payment with interest, but other costs you'll incur each month as a new homeowner:
Property taxes
Homeowners insurance
Flood insurance, if required
Utilities like trash pickup, water, and sewer service
Repairs and maintenance
Additional convenience services like pest control, yard maintenance, and pool cleaning (if you have one)


Trust Texell for Your Home Loan
Whether you're a first-time homebuyer or a seasoned real estate investor, Texell helps with all your home and land loan needs. We can assist with all types of loans including conventional, VA, FHA, USDA, land, and jumbo.
When you're ready to get started on your home purchase, visit Texellhomeloans.com, call or text 254.774.5104, or email mortgage@texell.org. Our Home Loan Heroes are ready to help you open the door to your new home.

If you wish to comment on this article or have an idea for a topic we should cover, we want to hear from you! Email us at editor@texell.org(opens in a new window).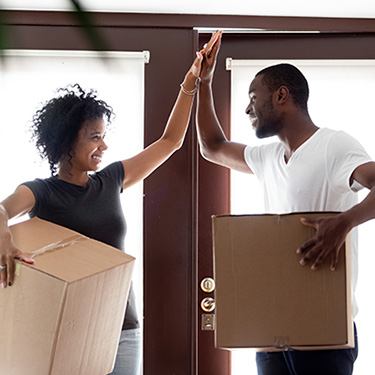 9 Buying Tips for This Seller's Market
All About Homeowners Insurance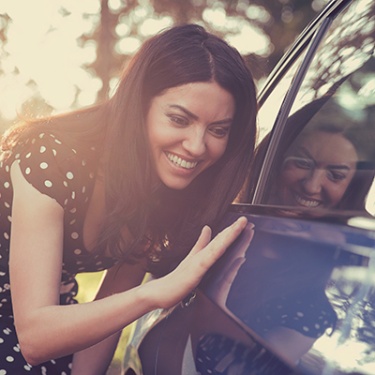 How Much Car Can I Afford?