What You Need to Know About Homeowners Insurance
A home is one of the biggest purchases you'll make, and you'll want to help protect your investment from potential harm. This is where homeowners insurance saves the day. If you're a homeowner — or about to be — read on to get an idea of what you need, what's covered, and what's not. Thankfully, it's not too difficult to know where you stand once you sift through a bit of research — and we've done that for you!
What's Covered Under Standard Homeowners Insurance?
Standard homeowners insurance is the most common package offered. Under this type of policy, four different kinds of protection are generally provided:
Dwelling — Coverage for Your Home Itself: If your home catches fire; is struck by lightning; or endures a severe storm, hail, or other types of damage, it is covered by this part of the policy. "Dwelling" also includes other aspects on your property, such as a shed, but to a lesser degree. Important note: Under most homeowners policies, standard coverage does not include damage caused by earthquakes or floods. These are usually considered separate plans. Be aware of this, especially if you live in an at-risk area.

Personal Property — Coverage of Personal Belongings in Your Home: If your belongings are stolen; or destroyed in a fire, hurricane, or other policy-covered events, they'd be covered. The coverage limit is typically 50 – 70% of the coverage on the home itself. You can add additional coverage as needed — for a price, of course. Consider reviewing your policy if you own expensive jewelry, furs, or collectibles, as there can be specific limits.

Liability Protection: This means that you're covered under events where you'd otherwise be liable. For example, a stranger or a friend slips and breaks their wrist in a fall; bills relating to this incident would be covered under many liability protection clauses. This coverage also includes property damage to other people's belongings.

Additional Living Expenses (ALE): The easiest way to understand ALE is that it covers expenses such as hotel, restaurant, and other costs incurred while not living in the home due to a covered event. This is separate from your other coverage, so don't worry about this dipping into the funds you'd have to use to repair or rebuild your home.

Other Structures Coverage: If your home has other structures, such as a fence or detached garage, your standard homeowners insurance policy will cover the cost to repair or replace those structures. For example, if a tree falls on your detached garage, the other structure coverage may help pay for repairs.
Add-ons and Exclusions in Homeowners Insurance

Riders — sometimes called floaters, other times called endorsements — are optional additions to your policy. Many people take these because of where they live, because they're more at risk for specific weather events, or because they have a different lifestyle or different requirements. Let's explore some of the most common riders.
Water-backup Coverage: While many different kinds of water damage are covered under standard homeowners insurance, not all are. This addition covers damages caused by water backups and overflows from drains, sewers, or pumps. It can even assist in replacing or repairing furniture or other belongings damaged by water in this situation.

Building Code Coverage: As the name suggests, this assists in paying for the difference to make sure your house is up to code while being repaired. This is commonly needed with older homes, but it can happen to anyone. If you feel like your home may not be up to code, this could be a useful rider to consider.

Business Property Coverage: This rider assists with covering property you use for business ventures or personal capital. If you run a business or plan on running one, this could be a nice rider to have because many policies do not cover business properties at all. Please note: You'll want to make sure to have a solid business policy in place, regardless of the riders you select.
Other riders include coverage for things such as landscaping, renovations, unattached structures, termite and insect damage, bird or rodent damage, rot, mold, and more. The above list includes the most common additions. Many standard homeowners insurance plans don't have them, so a claim would be denied without a rider.
In addition, many of these above situations could also be called "exclusions," or aspects of damage or loss to your home or property that are not covered by homeowners insurance. Common exclusions include war, nuclear damage, power outages, neglect, intentional loss, roofing damage, and various others. Always be sure to read your policy thoroughly.
What Do Mortgage Companies Typically Require?
Now that we've reviewed common coverages in homeowners policies, we can determine what mortgage companies typically require. Usually, the main requirement is simply one thing: You have most of the property insured in the case of massive damages that will require expensive repairs. This can be described as the full replacement cost — or insured value — of your home.
Not all mortgage companies are the same, however. Some may require additional coverage. For example, if you live near a storm drainage culvert, your mortgage company may require you carry flood coverage. In addition, the mortgage company will request that they are a part of the policy as a loss payee, in the event of a claim.
Recommended Levels of Insurance
The appropriate level of insurance varies from person to person. Make sure that the value of your home is fully insured and that you're protected against common issues — both general situations that cause significant home damage, as well as local problems in your area that make sense to guard against.
Expert Help at Your Command
If you're not confident you have enough coverage or have additional questions that this article didn't answer, please contact Texell Insurance at 254.774.5181 or email texellinsurance@texell.org.
We offer homeowners insurance and renters, landlord, auto, commercial, life, and a whole host of other personal insurance policy types. Best of all, we shop our customers' policies before each renewal to ensure they're always getting the coverage they need at the best possible rate. If you're ready to see how much Texell Insurance can save you with a free quote, visit the website to get started.

If you wish to comment on this article or have an idea for a topic we should cover, we want to hear from you! Email us at editor@texell.org.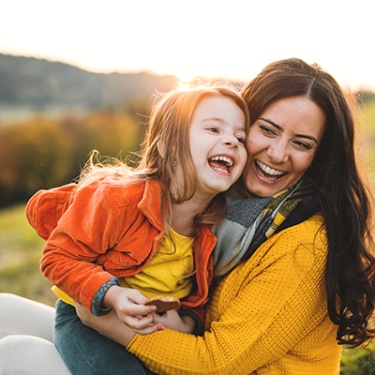 How Umbrella Insurance Saves the Day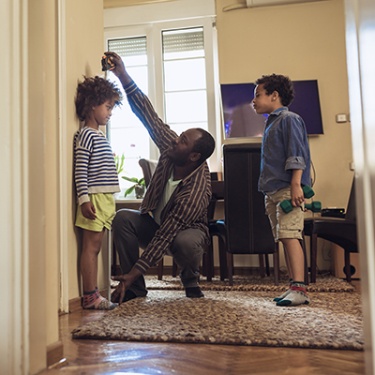 What is a Home Equity Loan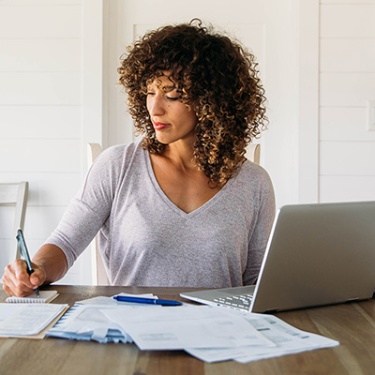 Creating an Emergency Fund