Is Homeownership Within Your Reach?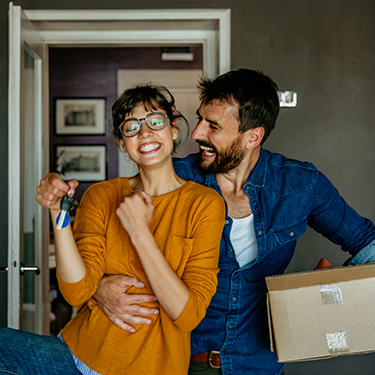 Saving up for a home is a significant undertaking. For most, this takes discipline, planning, and many years of saving. The recommendation is to have 20% or more saved for a down payment before buying a home. A substantial down payment makes your offer look stronger in a competitive housing market, reduces the overall amount you borrow, and removes the need for additional mortgage insurance. You'll likely see lower interest rates, resulting in a lower mortgage payment and less interest paid over the life of the loan.
Ways to Plan for a Mortgage
A budget is the first step in any financial plan, and saving for a home is no different. Start by calculating how much house you can afford based on your income, lifestyle, and financial goals. Lenders recommend that your monthly mortgage payment be less than 28% of your gross monthly income. They also recommend that no more than 36% of your income go toward all debt. This is your debt-to-income (DTI) ratio, and it determines your maximum mortgage payment.
Based on these percentages, if your gross monthly income is $5,000, your maximum DTI would be $1,800, including a maximum monthly mortgage payment of $1,400.
| | |
| --- | --- |
| Gross Monthly Income | $5,000 |
| Maximum Debt-to-Income (DTI) | $1,800 |
| Maximum Monthly Mortgage | $1,400 |
| Maximum Other Monthly Debt | $400 |
This would leave $400 for any other debt including loan payments, credit cards, and car payments. If your other debt is more than $400, adjust the amount you can spend on your mortgage accordingly. Read more about this process in our article, "How Much House Can I Afford?"
Once you have an amount and timeframe established, set the percentage of your budget to save for the down payment. Streamline your budget to reduce spending and pay off debt. To help you reach this goal quickly, you can look for ways to increase your income, like working a second job or selling items.  Follow the strategies in this article to pay off debt quickly.
Low Down Payment Mortgage Options
Larger down payments are what the lowest loan rates are based on, but large down payments aren't always required. While making a down payment of 20% is advisable, it's not always practical. If the result is a drain on your savings account, you have nothing left for an emergency fund or expenses after you buy your home. Several loan programs are available that put home buying within reach without meeting this goal.
First-time Homebuyer
The process can be overwhelming and scary if you're buying a home for the first time. Programs are available to make homeownership a reality. Down payments as low as 3% are available to most first-time homebuyers. Eligibility is based on specific requirements, such as income limits and how long you will live in your home. To learn more or to apply, contact our Texell Home Loan Heroes today.
HomeReady® Loans
Lower-income, creditworthy borrowers can achieve the dream of homeownership with a HomeReady® loan tailored to your needs. Applicants may make a down payment using gifts and grants, with no minimum fund requirement from the buyer. Down payments may be as low as 3% for a home purchase or refinance. HomeReady® Loans also have lower mortgage insurance (MI) coverage requirements, so you can stop payment MI once your home reaches a 90% loan-to-value (LTV) instead of the 80% LTV required in conventional loans.
A HomeReady loan is open to first-time and repeat homebuyers with credit scores of at least 620, although those above 680 may receive better pricing. This loan can be used for a purchase or a refinance. Learn more and apply for a HomeReady loan on our website.
Government Loans
Government loan types, such as FHA, VA, and USDA, can help if you don't have perfect credit or a large down payment. Most offer lower credit score requirements and a higher borrower debt-to-income ratio. Some will also allow you to use gift funds toward your closing costs. Explore the main types of government loans.
How much you put down on a house depends on your financial situation; the answer is different for everyone. If you need help navigating the loan options and their requirements, our Texell Home Loan Heroes are ready to help. Call or text 254.774.5104 to get started on your home loan today.

If you wish to comment on this article or have an idea for a topic we should cover, we want to hear from you! Email us at editor@texell.org.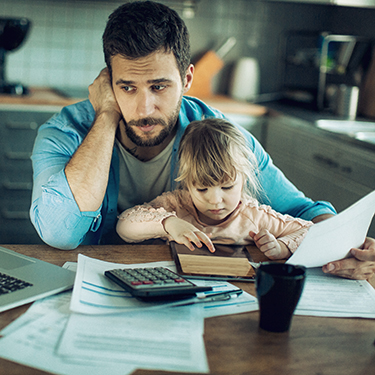 Popular Strategies to Get Out of Debt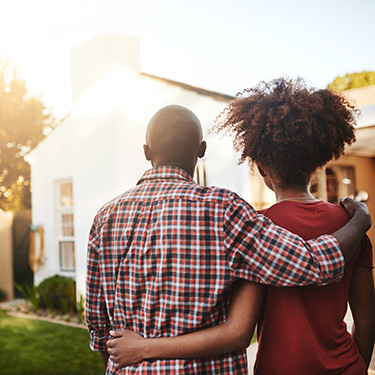 How Much House Can I Afford?
All About Homeowners Insurance