Protect Yourself at the ATM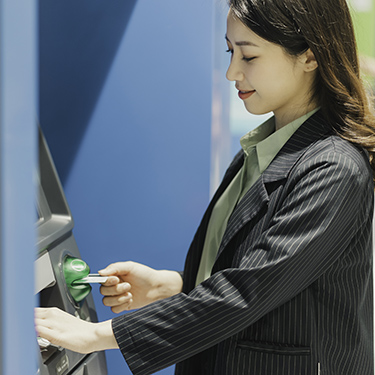 Police departments in Central Texas recently reported an increase in a type of robbery called "jugging." The term was coined by a Houston rapper and describes a robbery of a victim who has just made a cash withdrawal from a bank or ATM. The victim is followed by the criminal to their next location, where the criminal threatens or assaults the victim, or waits for the victim to enter the store and break into their vehicle.
ATM Safety
Taking out large sums of cash — inside a branch or at the ATM — can make you a target. Whenever possible, avoid large cash withdrawals by using a cashier's check, money order, online transfer, or wire transfer. If you have to make a cash withdrawal, follow these tips to protect yourself at the ATM.
Observe your surroundings before conducting a transaction. If anyone or anything appears to be suspicious, leave the area at once. If you drive to an ATM, park close to the terminal and observe the entire area from the safety of your car before getting out.
Only use well-lit, unobstructed ATMs. If an ATM is obstructed from view or poorly lit, leave the area and conduct your transaction at another location.
Minimize time spent at the ATM when conducting a transaction. Have your card out and ready to use. Put your card, money, and receipt away when your transaction is complete, and immediately leave the area. Never count your money while at the ATM.
Only enter your PIN once for a transaction. If you are prompted to enter your PIN twice or notice unusual messages on the screen, go to another ATM. However, if there is a time out or the transaction is canceled and you enter your PIN a second time, check your statement to be sure the transaction does not appear twice.
Block the view of others when using an ATM. Prevent "shoulder surfing" by standing between the ATM and anyone waiting to use the terminal. Shield the keypad as necessary when entering your PIN and transaction amount.
Look for possible fraudulent devices attached to an ATM. ATM tampering is one way "card skimming" occurs. If the ATM appears to have any attachments or alterations to the card slot or keypad, do not use the terminal.
Report anything unusual. If you suspect any questionable activity at an ATM or detect unlawful use of your ATM or debit card, always note the date, time, and location, and report the problem to your financial institution immediately. File a police report to document theft.
Drive-thru ATM Safety
Keep your doors locked and engine running.
Always leave enough room between vehicles to allow for a quick exit.
Before rolling down the window, observe the area for suspicious activity.
Minimize the time spent at the ATM.
Don't leave cash in your vehicle if you're making more than one stop. Store cash bags — even empty ones — out of sight in the glove compartment or under a seat.
If anyone follows you after making an ATM transaction, drive immediately to a crowded, well-lit area and call the police.
Keep Your ATM or Debit Card Protected
In addition to being aware and protecting yourself while at an ATM, make protecting your card a priority. Using your ATM or debit card is a simple, hassle-free way to get cash, make purchases, and more. Minimize the risk of fraud or having your ATM or debit card stolen by following these important safety tips:
Treat your card like cash: Store it in a safe place.
Keep your personal identification number (PIN) to yourself. No one needs to know your PIN, not even a teller or other employee at your financial institution.
Take your receipt with you. Do not leave it at or near an ATM or at the point of sale.
Shop carefully online: Only use secure sites and network connections.
Report a lost or stolen card at once.
Review your account statements regularly. Report any fraudulent charges to your financial institution immediately.
Never disclose personal information in response to an unsolicited request.
Learn more about fraud prevention on our blog.
If you wish to comment on this article or have an idea for a topic we should cover, we want to hear from you! Email us at editor@texell.org.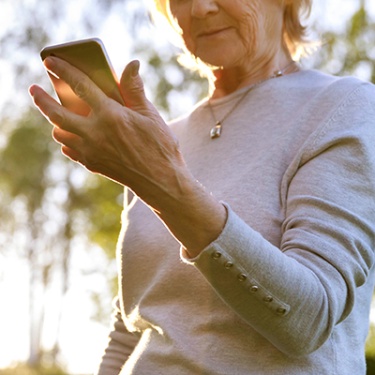 What is Caller ID Spoofing?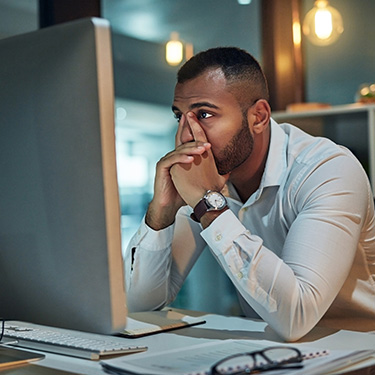 Protecting Your Identity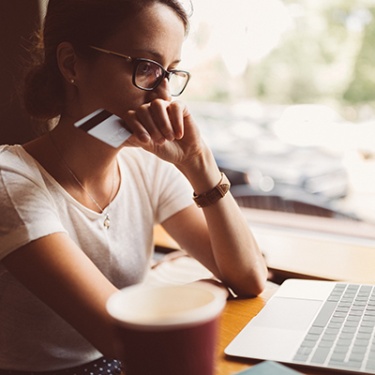 Email, Text, and Phone Scams