Review Your Credit Report for Accuracy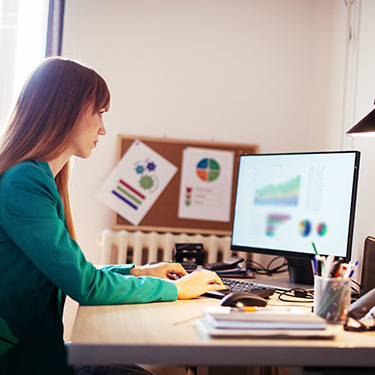 According to a 2021 survey by Consumer Reports¹, 34% of consumers have found an error on their credit report. Since lenders use credit reports to determine your eligibility and pricing for loans and credit cards, these mistakes could cost you money. Here's how you can find and fix errors on your credit report.
What's In Your Report
Most of the report contains financial information, like your loan and credit accounts, balances, payment history, and inquiries on your credit. The report also lists personal details, including your name, address, social security number, employment information, and birthdate. Unpaid child support or alimony and any accounts sent to collections are also listed. It is also listed on your credit report if you have declared bankruptcy.
Get Your Free Credit Report
Request a copy of your credit report from all three credit bureaus to review your report for errors. The Fair Reporting Credit Act ensures that anyone can get their free report once a year through AnnualCreditReport.com or by calling 877-322-8228. Each of the three credit reporting agencies — Experian, Equifax, and TransUnion — must provide a report to this site. You may be eligible for additional free credit reports if you have experienced identity theft, fraud, been denied credit, or are unemployed and currently seeking employment.
Texell recommends you request a report from one of the three credit bureaus every four months instead of at the same time to monitor your report periodically throughout the year. Remember that the reports can differ from credit bureau to credit bureau since not all lenders report to all three agencies.
If one of the credit bureaus denies your request, contact the credit reporting agency directly. They should explain why it was denied and what to do next.
What to Look For
It's important to review your credit report to make sure the information reported is accurate and that someone hasn't opened a fraudulent account using your information. According to the Consumer Financial Protection Bureau2, the most common errors are:
Identity errors
Incorrect personally identifiable information. In the Consumer Reports survey, 56% of respondents said there was a wrong address on their report, 33% found their name was misspelled, and 17% reported a wrong name.
Cases of mistaken identity with accounts that belong to someone else with the same or similar name.
Fraudulent accounts that you didn't authorize. In the same Consumer Reports survey, 41% of participants found an unrecognized account, and 26% found an unknown account reported to collections.
Incorrect account status
Closed accounts that are still being reported as open.
Being listed as an account owner but you are only an authorized user.
Accounts reported as late or delinquent but are in good standing.
Incorrect dates listed for the last payment, account opening, or first delinquency.
The same debt listed more than once, possibly in different names.
Data management errors
The lender or credit bureau updated the wrong account after being notified about the correction.
Accounts listed multiple times with different creditors (often in the case of accounts that are delinquent or sent to collections).
Balance Errors
Incorrect current account balance.
Incorrect credit limit on an account.
History Errors
Payments were incorrectly reported as late. 23% of Consumer Reports survey respondents indicated they had this error on their credit report.
Payments incorrectly reported as missed. 12% of respondents found this error on their credit reports.
If you find an error, contact the agency where you received the report and the creditor or company of the account. Keep copies of emails or letters for your records. Once you notify a lender or the credit bureau of a potential error, they must research and remove valid errors from your credit report. If the lender or bureau determines it is not an error after an investigation, they will give you evidence of their findings.
It's a good idea to freeze your credit if you find suspicious or fraudulent activity in your report. Freezing your credit is also a smart move if you aren't planning to apply for credit anytime soon. It's free and prevents anyone from opening an account in your name even if they have your personally identifiable information. Learn more about the process and ways to guard yourself against identity theft in our article, "Protecting Your Identity."
1 Consumer Reports Investigation Finds More Than One-Third of Consumers Found Errors in Their Credit Reports. From consumerreports.org.
2 What are common credit report errors that I should look for on my credit report? From consumerfinance.gov.
If you wish to comment on this article or have an idea for a topic we should cover, we want to hear from you! Email us at editor@texell.org.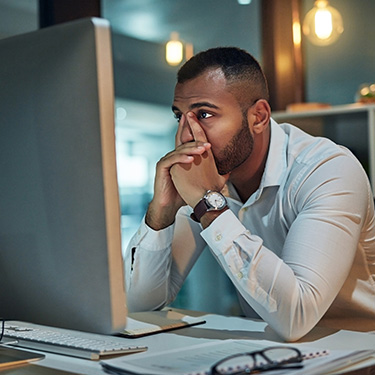 Protecting Your Identity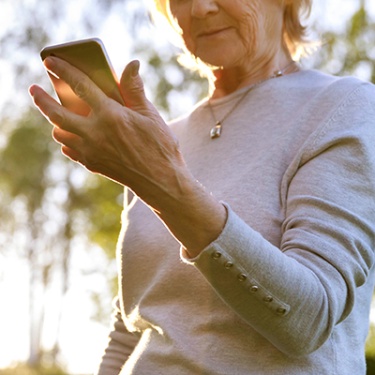 What Is Caller ID Spoofing?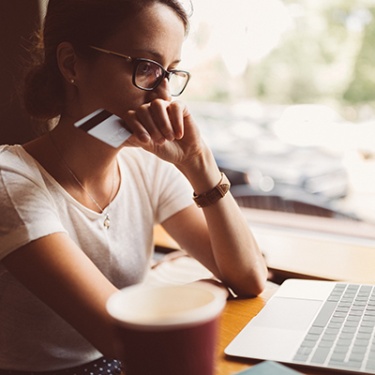 Email, Text, and Phone Scams