3 Questions When Considering Pet Insurance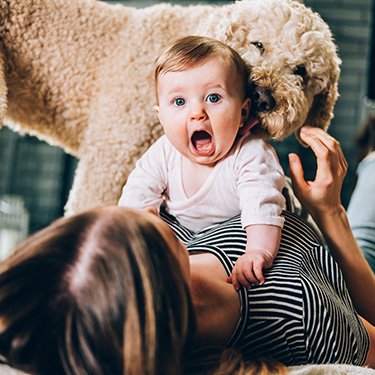 If you're a pet owner, you treat your pet like family and would do anything to protect them. Pet insurance is one way to make sure your pet can get the help they need. In this article, we'll take a closer look at what pet insurance is, whether it is useful to you, and different plan options.


What Is Pet Insurance?
Pet policies are like human health insurance policies with a few notable differences. Below is a quick overview of key items in pet insurance policies:
Monthly premiums, deductibles, and annual maximums are structured similarly across plans.

Costs associated with most accidents and illnesses — as long as they aren't preexisting — are covered, which reduces larger vet/medical bills.

Most policies offer coverage for vet bills in the form of reimbursement after you've paid.

Premiums vary based on the pet's age, what exactly is being protected, and the coverage limits.

Pre-existing conditions and certain conditions or illnesses often aren't covered.

Policy additions can be included depending on the insurer.

Most pet insurance policies only cover dogs and cats from at least 6 to 10 weeks old.
The main benefit of pet insurance is it lessens the expense of a large, unexpected vet bill. If your pet is in an accident or eats something they shouldn't, the $5,000 surprise surgery won't be such a shock to your wallet if you have a good policy.
Do I Need Pet Insurance?
How do you know if your pet needs insurance? As with most insurance-related decisions, you should consider the risk, likely costs, and available coverage. Consider your pet's health and the most likely perils they may encounter. Most policies will not provide coverage for preexisting conditions, and if you let your policy lapse, those conditions that were covered before may now be considered preexisting. Decide how well you are prepared to cover the costs of your vet visits and find a plan with the amount of protection you need.
Whether you have a cat, dog, or other pet, the chances that they will experience a major health issue, surgery, or prolonged use of expensive medication is likely. Some of these issues can be extensive, costing thousands of dollars. Your vet can be helpful by providing average bill amounts for common procedures, illnesses, etc.
What Pet Insurance Options Are Available?
When looking into insurance for your dog or cat, you'll need to research plans like you would for health insurance. Some plans cover accidents only while others are customizable, allowing you to choose only the benefits you think you'll need.
A few insurance companies offer an annual credit to your deductible for each year that you don't file a claim. Under their preventative care coverage, others will reimburse you for vet visits and procedures, but they vary by company and plan, and only a few offer 100% reimbursement.
If you decide insurance is a good option, seek out companies that offer comprehensive coverage with low deductibles. Plans with at least 80–90% reimbursement rates on vet bills are recommended. Most companies offer plans with relatively low deductibles and premiums.
Texell Insurance offers insurance for cats and dogs from one week old up to 17 years, including reimbursement for dental, multiple vaccines, and exams.
Texell Insurance Can Help
Give us a call at 254.774.5181 or visit TexellInsurance.com for help on this or any other insurance question or need. Our friendly, expert agents can walk you through a variety of coverages from highly rated providers to find you the protection and premiums that make sense for your unique situation.
If you wish to comment on this article or have an idea for a topic we should cover, we want to hear from you! Email us at editor@texell.org.