6 Steps to Take When Getting a Car Loan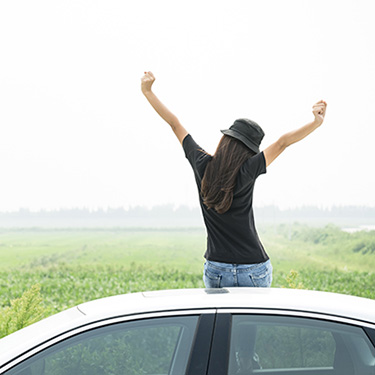 So, you're thinking about a car loan. We can certainly help, but let us first start with our best advice: Avoid a car loan if you can. You're better off financially if you save until you have enough cash to buy a vehicle outright, even if that means getting a car somewhat short of your wildest dreams.
When you buy your car without a loan, keep saving to ensure you have enough money to maintain your vehicle and recover from an accident or costly repair. More important, that money will help you buy your next vehicle, which can likely be one step closer to that ride of your dreams.
However, if you need a car before you've saved enough, there are steps that will best prepare you to get the best deal possible on your auto loan. Follow these before you go car shopping and the process will be smoother and allow you to secure the best rate and term for you. Where do you start? We recommend the following:
1. Check Your Credit Report
It's essential to know your credit score before applying for a loan. Lenders use your credit score to assess how likely you will be able to repay new debt.
An estimated 20% of people have incorrect information on their credit report. You have access to one free credit report from www.annualcreditreport.com each year. If your score is not where you expect it to be, take a closer look at what's on your report. If something looks fraudulent or incorrect, fix it by filing disputes with credit agencies before applying for a loan.
The higher your credit score, the better the rates and terms you will receive. If your score is low — and a new car is not an immediate need — take some time to work on improving your credit before applying for loans. It can save you a lot of money over the life of the loan.
While getting financing from the dealer may seem like the easiest path, you'll likely end up paying a lot more for the vehicle going that route.
2. Compare Loan Rates
When looking for the best auto loan rate, options include banks, credit unions, and dealer financing. When you see "as low as" rates, this refers to the best rate offered — typically to top-tier credit scores.
While getting financing from the dealer may seem like the easiest path, you'll likely end up paying a lot more for the vehicle going that route. If you already have a relationship with a credit union, start there, as they may offer preferred rates to members. Each type of lender weighs details in your credit report differently, potentially giving you various rate and term options to consider.
If you plan to purchase a vehicle from a private party, be sure your lender will lend for this type of purchase. Some lenders restrict purchases to those from dealers or brokers only.
3. Get Pre-Approved
Getting pre-approved for a car loan gives you the confidence to negotiate your car purchase and helps you get the very best rate. A pre-approval allows you to plan your budget, streamlines the dealership experience, gives you "cash buyer" negotiating power, and provides the flexibility to shop any dealership you want.
A pre-approval is for when you're serious about buying. It's a hard credit pull, which should not be repeated frivolously, and pre-approvals are valid for 30 days.
4. Establish Your Budget
A standard recommendation is that your car payment should be no more than 10% of your take-home pay. Total car expenses (car payment, gas, insurance, maintenance) should add up to no more than 20%. For example, suppose you take home $4,000 each month. In that case, you want your car payment around $400 and budget an additional $400 for car-related expenses.
Once you're set with a pre-approval and know your budget, it's time to use an online loan calculator to find the amount you can afford to borrow. Use Texell's free loan calculator, click "calculate," and enter your desired monthly payment, estimated interest rate, and term. The result will show you how much you can borrow and still stay within your payment.
Keep in mind that a down payment between 10 and 20% will reduce the amount you need to borrow. How about a trade-in? You can check the NADA website to see what you can expect to receive if you trade in your current vehicle.
5. Find Your Car
Now, you're ready to start the search! It's a good idea to set your maximum price below the number you've determined you can afford. This will give you room to negotiate and still remain within your payment amount. It's also good to have that gap to allow for sales tax, registration fee, and documentation fees.
Think about what kind of car you need. You don't need a new car.  Consider a certified pre-owned vehicle. Pre-owned vehicles cost less and don't depreciate as quickly as a new auto.
You can also use Texell's Car Buying Service, powered by TrueCar. This allows you to search for vehicles, see what others have paid in the area, and find your car at the lowest price around.
Be sure to review the dealer's offer carefully, and don't pay for things you don't need.
6. Finalize Your Loan
If you use your pre-approved offer, follow your lender's instructions to complete the application and finalize funding. Often a dealership will try to beat your pre-approved offer. Be sure to review the dealer's offer carefully, and don't pay for things you don't need. Examples include:
Rustproofing

Fabric protection

Paint protection

Etching your VIN on windows to deter thieves

Service contract
With any loan you choose, review the contract carefully to ensure the rate, loan term, and payment fit your budget. Consider any extras offered on the loan — such as gap insurance — and be aware of all fees associated with the car purchase.
Once your loan is locked in, hit the road knowing you did your research and found the best rate and term. Make your payments on time: On-time payment history is one of the most important factors for maintaining good credit.
When you're ready to purchase your next vehicle, take the frustration out of buying a car and get pre-approved instantly at Texell.
If you wish to comment on this article or have an idea for a topic we should cover, we want to hear from you! Email us at editor@texell.org.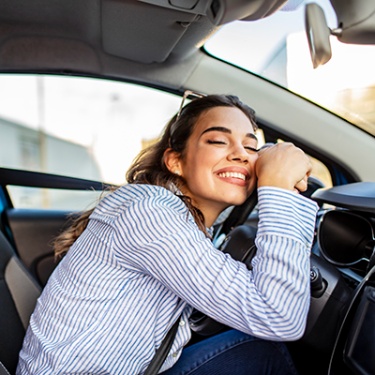 Why You Should Get Pre-Approved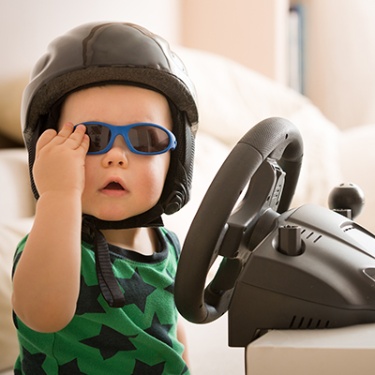 How Auto Insurance Pricing is Set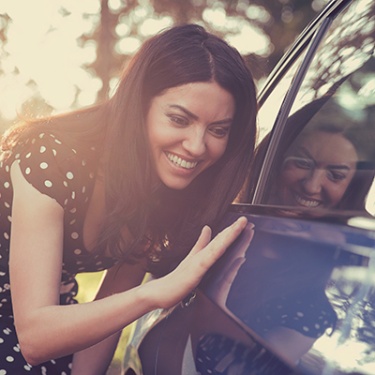 How Much Car Can I Afford?