6 Ways to Start Investing as a College Student
The typical college student's budget is very tight between high expenses and low income, making it challenging to save money. Additionally, knowing where to start if you are interested in investing can be confusing. However, investing may be more within reach than it seems. Creating an investment fund early helps build healthy financial habits and allows the funds more time in the market to build interest. Students can start investing, such as learning about the investment products available or saving part of your paycheck in retirement accounts.
First and most importantly, pay your way through college debt free.
College students should only start investing if they can pay their way through college debt-free. You should establish a financial plan for how you will pay for college, whether it is grants, scholarships, finances from family, or your own funds*. If these will cover the costs of your college and you still have leftover money to invest, then it is a good decision to do so. However, prioritizing investing over clearing debt is a poor decision that will follow you for years after graduation. If you cannot get through college debt-free, pause investing until after graduation.
If you are in a position to finish college without accumulating any debt, read on for investment options.
1. High-yield savings accounts
High-yield savings accounts offer higher returns than traditional ones while maintaining the low-risk benefit. They are an ideal place to keep the money you will not need in the short term, but they still allow you to access the funds in an emergency. Texell offers a Save First Account, a high-yield savings account designed for this type of emergency savings. The account maintains a high-yield rate at 5% APY¹ as of the publication date for balances between $500-$9,999. Save First accounts also encourage you to save by reducing the dividend rate to the current savings rate if you withdraw funds.2 These types of accounts are ideal for establishing your $1,000 emergency fund, which is a necessary precaution to have in place. To learn more about this type of account and to view current rates, visit Texell.org/SaveFirst.
2. CD investments for longer-term savings
This type of account is like a savings account but comes with a higher interest rate and a fixed term requiring your money to stay in the account. CD terms typically range from three months to five years, with different interest rates depending on the term. During that time, all funds deposited into the CD are locked in and cannot be withdrawn without a penalty. These accounts are low risk, low-involvement, and recommended for longer-term investments. Texell offers CDs that require a minimum deposit of $1,000, ranging from six months to five years. To learn more about these investment opportunities, visit Texell's Certificates page.
3. Free and low-cost brokers
Some brokers offer commission-free trading, which means they will not charge you a fee for executing the trade but may still involve other fees for opening the account or applying for the service. Discount brokers are companies that offer users investment services at a low cost. These can be higher risk and require more involvement than high-yield saving accounts or CDs, but they also allow for more gains. If you want to get more involved in investing like this, it is helpful to have the guidance of the brokers to assist you in getting started.
4. Set aside an amount each month in the budget to save
Before investing anything, you must have a fair amount of money saved. On a tight budget, the only way to build up enough savings to invest is to allocate a certain amount of money each month for savings. Even if it is only a small amount that you can set aside each month, it still helps you build up your savings until you have enough to invest. Depending on where you want to invest this money, you may need a minimum starting amount. Before you start saving, it is best to understand where you want your money to go and how long it will take you to reach that goal. Until then, you can deposit your money into a high-interest savings account or a money market account that does not have a minimum balance required.
5. Index Funds
Index funds are a type of mutual fund that tracks the components of a specific market index, such as the S&P 500. These funds provide diversification, low expenses and are considered core portfolio holdings for many investors. Index funds are typically long-term investment plans that build interest on the principal, which will take time to build revenue. Since these funds include stocks, they involve some risk, as the market can go up and down daily. However, as a long-term investment, this fund is reputable for long-term gains.
6. Opening an IRA/Roth IRA
While opening a traditional or Roth IRA while in college is not essential, it can provide a valuable advantage to saving early for your retirement account. Even if you only contribute a small amount of money each tax year, it will still make beneficial dividends years later. For college students who have a job with extra income, a traditional or Roth IRA account is an option for these excess funds. These accounts are long-term investments you do not access until retirement. To learn more about the benefits of IRA accounts, visit Texell's IRA Account page.
There are many ways to begin investing, depending on your needs and the amount you have saved. Knowing how to manage and save money through investments is an essential lesson for students to build a solid financial foundation. By learning how to invest early, you can allow your funds more time in the market to build interest while also developing beneficial financial practices.
*This article is intended as general educational content and not investment or financial advice or a recommendation for any particular type of investment. College students should consider any investment in the context of the students' personal financial situation, as investments held in the student's name may affect various financial aid eligibility.
¹ APY= Annual Percentage Yield. 5.00% APY is current as of 7/1/23. The rate may change after the account is opened and is subject to change without notice. The 5.00% APY is earned on balances from $500 to $10,000. Dividends are paid quarterly and deposited into the Save First Account. The maximum balance for Save First Accounts is $10,000, and deposits that exceed the maximum balance will be deposited into the primary savings account.
² Both withdrawals and funds transfers reduce APY. To earn the stated rate, you must not make any withdrawals during the calendar quarter. If you make any withdrawals from the Save First Account, the rate for the full quarter will be the standard rate for savings accounts at Texell Credit Union. The APY for standard savings accounts is .40% which is effective as of 7/1/23. The rate may change after the account is opened and is subject to change without notice.

If you wish to comment on this article or have an idea for a topic we should cover, we want to hear from you! Email us at editor@texell.org.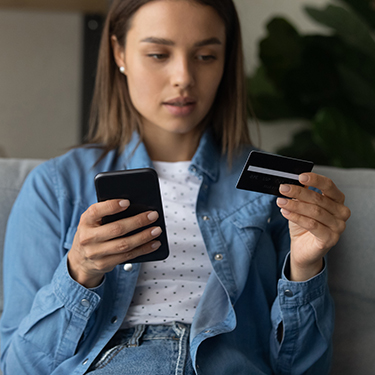 How to Avoid Scholarship Scams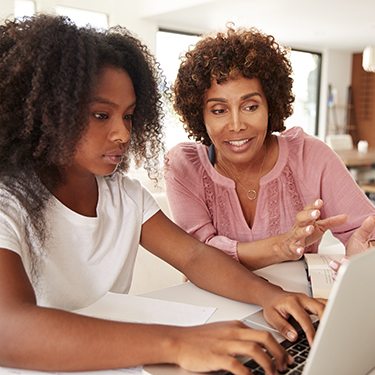 7 Ways to Pay for College Without Debt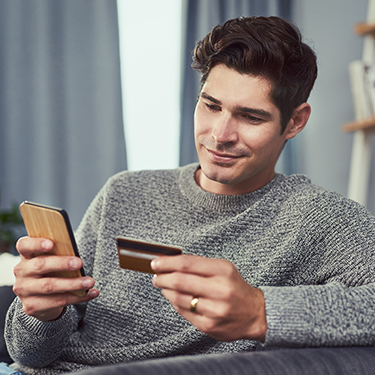 5 Credit Cards Don'ts That Cost You Plenty