How to Avoid Scholarship Scams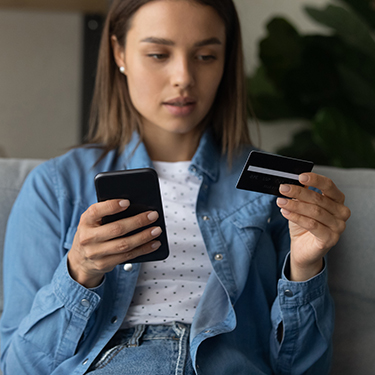 While scholarships are one of the most helpful ways to pay for college, navigating the abundance of scholarship and financial aid-related scams can be challenging. These scams take on many different forms, often from a social media post, email, letter, or a personalized invitation saying you've been selected for a particular scholarship or financial aid package. Fraudulent scholarships often advertise that you are guaranteed to win, require an upfront fee, or ask for personal information. If you receive an offer that uses one of these tactics, beware.
Nine Red Flags of a Scholarship Scam
1. Charges any type of application fee, processing fee, or tax fee
Legitimate scholarships do not charge fees, so if there is a fee at any stage, the scholarship is probably a scam. These scholarships claim that you must pay an application or processing fee before entering or a redemption fee before receiving an award you supposedly won. In a variation of this scam, it will sometimes also claim that you won but then require you to pay the taxes on the award money before they can release your prize. The sponsor may even send the student a fake check but claim the recipient must send back a check for the taxes or other fees before they can deposit it.
2. Requests unusual information like SSN or bank information
Not all fraudulent scholarships are trying to scam you for money. Other types seek to make their profit through identity theft. It is a red flag when companies advertising scholarships ask for extended personal information such as your Social Security Number, bank account number, or credit card information to confirm eligibility. After obtaining this information from the student, the scam company can access your account and data without your consent. Fraudsters commonly use this information to apply for credit cards or withdraw money from the student's bank account.
3. An award letter for a scholarship that you never applied for
These scams will claim you've been selected as a finalist for a scholarship award you never applied for. Unsolicited scholarship offers will usually come through a phone call, mail, or email, presenting the student with an offer to enter a scholarship or claims they have already won. After hooking the student, they will request additional information or demand that you pay fees. If you did not request information from the scholarship provider reaching out, it is a red flag and likely a scam. Legitimate scholarships are awarded through an application process and not arbitrarily given to students.
4. Claims to be a foundation or tax-exempt charity
When a scholarship program claims to be a non-profit organization, foundation, or tax-exempt charity, that may be a sign that the scholarship could be a scam attempting to appeal to the student's trust. You can verify if the sponsor is listed in IRS Publication 78 to confirm the claim is legitimate. If the name of the sponsoring foundation, non-profit organization, or tax-exempt charity is not listed, it is most likely a scam and should be avoided.
5. Offers a guarantee to win
Some scholarship search companies claim to possess exceptional services that can provide guaranteed outcomes and promise a full refund if you receive no benefit from their program. Since there is no way to guarantee a scholarship award in the first place, this is likely the first sign of a scam. These scams often go undetected since the students who apply will assume they never won the scholarships and eventually forget about it. These sites usually have additional measures to assure students they will win the next scholarship. Even if the student does apply for the promised refund, conditions will be attached that make it impossible to get it processed.
6. Advertises a high success rate or exclusive access to scholarships
Databases advertising exclusive scholarships for those who pay the fee to sign up for their platform are most likely scams. Since anyone can freely find scholarship information online, legitimate databases will never advertise exclusivity. Fraudulent databases will promote a high success rate and exclusive scholarship access to convince students to pay the user fee. Sometimes they might appear to back up these claims through reviews on their site, but these are often just paid reviews and provide no legitimacy.
7. Claims millions of dollars of scholarships went unclaimed last year
It is a myth that there are millions of unclaimed scholarship dollars each year. However, some companies still use this myth to convince students to pay their fees to access these supposed scholarships. It is true that some scholarships still never get claimed; however, it is much less than what is being advertised. The most common reason a scholarship is unclaimed is because of its restrictions, making it so that only a small margin of students can be eligible to apply for it. When a database claims to allow access to unclaimed scholarships, it is a red flag of being a scam.
8. Says they are approved by a government agency
The federal government is not permitted to endorse private organizations like those that sponsor scholarships; however, many claim to be affiliated with agencies like the US Department of Education. It is a red flag if the scholarship claims to be associated with or approved by any government organization.
9. Does not have a phone number and only has a PO Box address
The scholarship offer must provide sufficient contact information like an email, phone number, and mailing address. It is a red flag if the listing provides only a PO box address because scams use this in an attempt to cover their tracks. Authentic organizations will always be careful to provide adequate contact information.
A scholarship offer is immediately suspicious if it meets any of the above criteria and should always be evaluated cautiously. If the offer cannot prove to be legitimate, you are better off ignoring it altogether.
Bottom line: If a scholarship offer sounds too good to be true, it probably is. There are many other resources to search for legitimate scholarships or financial aid opportunities.
Four Ways to Find Legitimate Scholarship Awards
1. Use reputable scholarship searching tools
While some scholarship searching databases are scams, there are also many reputable online databases that can assist students in the process of looking for scholarships, including the following:
Unlike fraudulent services, they will not charge any fees for application, processing, redemption, or taxes and will not request additional personal information or guarantee that you will win.
2. Search directly through the University's Financial Aid Department
The university or college you will attend may also have a list of scholarships they recommend to their students. This listing is usually public, so you can also view the listings from other local colleges. Additionally, the financial aid department at your university or college can assist you with locating and applying for scholarships that are directly from the institution.
3. Apply for small or local scholarships
Although the award amount will be smaller than the prominent scholarships you find online, small local scholarships can give you a higher chance of winning. These are often sponsored by businesses and civic organizations in the community that you may already know. Because they reach a limited audience and are already known as reputable sources, these are safer to apply for, and your chances of winning are better.
4. Fill out the FAFSA
Filling out a Free Application for Federal Student Aid (FAFSA) should always be the first step any student takes to get money for college. By filling out the form, it will determine which types of aid you are eligible for. Even if you do not think you qualify, most students will receive some kind of financial aid. The FAFSA is a gateway to $150 billion in college grants and determines your eligibility for work-study funds, federal student loans, and any state-based aid. Before applying for any private scholarships, you should fill out the FAFSA application to discover your eligibility for different types of aid.
If you believe you have fallen victim to a fraudulent scholarship, immediately report it to your financial institution. If you encounter a scam, contact the National Fraud Information Center (NFIC) at 1-800-654-7060 or visit fraud.org. You can also report the scam directly to the Federal Trade Commission by filing a complaint form or calling 1-877-382-4357.

If you wish to comment on this article or have an idea for a topic we should cover, we want to hear from you! Email us at editor@texell.org.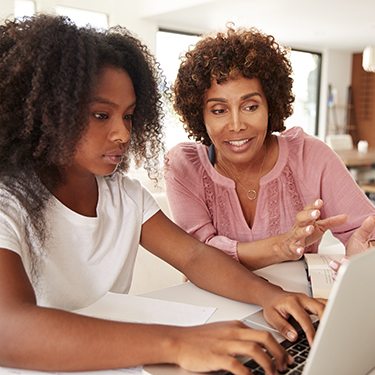 7 Ways to Pay for College Without Debt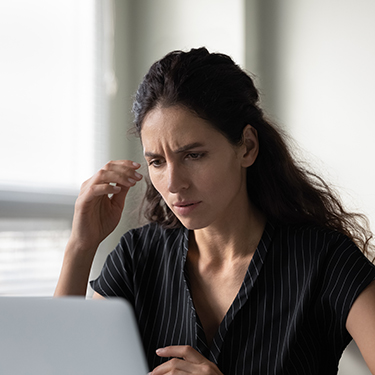 Student Loan Forgiveness Scams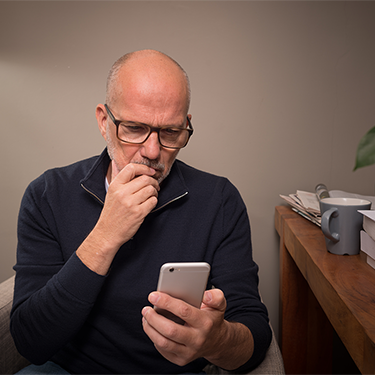 8 Texting Scams to Avoid