Why Are Insurance Rates Rising?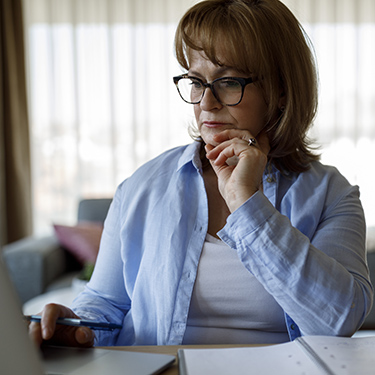 If you recently renewed your insurance, you probably noticed increased rates. Auto insurance rates have been especially hit hard since the beginning of 2022, increasing up to 15%. Home insurance hasn't increased as much but has risen 3–5%. It can be tempting to reduce coverage to save when rates rise, but other solutions are available. Let's look at what causes insurance rates to increase and ways to save on your policies.

Evaluate Your Home Insurance Policy
With the recent boom in residential real estate, prices are going through the roof, and you need to know how the market impacts your insurance on your new house. The insurance policy you purchased won't always cover the increased value of your home as prices rise. Even if your policy has an inflation kicker or guard to cover the cost increase, it's still often not enough to cover the recent price increase.

You need to carefully check their policy in this seller's market, even if you're not moving. Review your policy annually and update it as necessary to cover your home at the current market value. If you're not satisfied with your current policy, price shop with a broker who can compare policies from many carriers for you. Our Texell Insurance Agents are ready to assist you in finding the best rates for the coverage you need.

Why Are Auto Insurance Rates Rising?

The pandemic has affected the auto industry in many ways — from shortages in parts and inventory to other disruptions that have caused a hike in costs. Here are four reasons why the rates have seen a significant increase in the past few months.
Lower rates in the past couple of years. With more people staying home and avoiding travel, insurance companies lowered rates at the beginning of the pandemic since the risk of accidents or violations was minimal. Once people started back to work and travel, rates were bound to rise to at least the level before the pandemic. However, we're seeing even higher increases than expected when drivers return to the roads.

More accidents. Not only are more people driving again, but they're also having more accidents after a year or two of not being behind the wheel. Insurance companies are considering these risks and are driving up rates. What's worse, if you do have an accident or ticket, your rates will rise even higher than the current increase of 10–15%, sometimes even double what you're currently paying.

Shortage of parts. The worldwide shortage of chips and other auto parts due to the pandemic has taken its toll on the industry. Our cars have become smarter, but unfortunately, the price for their parts is also higher. If you take your vehicle in for repairs, replacements parts are more expensive than in previous years. Insurance companies have to consider these costs when setting their rates.

Low vehicle inventory. With the chip shortage and other parts disruptions, the auto industry has seen a significant decrease in vehicle inventory. You might be wondering why this affects your insurance rate if you're not buying a new car. Even if you're not car shopping, lower inventory inflates the cost of new vehicles, which in turn affects insurance premiums. Additionally, drivers who are waiting for their new vehicle will have to pay for rentals, which are usually covered by insurance. Some may have to rent vehicles for more extended periods as they wait on their new cars, another cost that makes companies raise their rates.
Steps to Save on Insurance Rates

While we can't control the factors causing costs to rise, there are a few ways to try to save on insurance. These vary depending on the policy and company, but most include the following:

Effective date discounts. You receive a discount if you set up your policy and pay before the effective date or when the coverage starts. Policy renewals are also eligible for this discount, so check with your insurance carrier when it comes time to renew.

Safe driving apps. Many auto insurance companies have programs where you can download their mobile app to monitor your driving. You'll often receive a discount for signing up for the program and even more discounts if you're a safe driver. The guidelines for driving safely vary with each company, so be sure to read the fine print when you register. These programs could backfire if the company thinks your driving habits are risky, so if you feel the need for speed, you might skip this one.

Paperless and automatic payment discounts. Insurance companies often extend discounts if you're willing to go paperless or set up automatic payments. You will receive your policy and billing documents electronically, often through their mobile app.

Multi-policy and multi-car discounts. Bundling your policies for auto and home with the same insurance company can bring savings, but you'll want to shop around to see which provides the best rates for you. Carrying more than one vehicle policy with the same company will lower your costs than if you carried separate policies.
Insurance providers may offer other discounts, such as rewards for taking defensive driving courses or installing anti-theft devices on your vehicle. Contact your insurance carrier for questions on which discounts you could receive.

Our Texell Insurance experts are ready to work with you to find the coverage you need at rates that match your budget. Visit the website or call 254.774.5181 for more information and for a free quote.
If you wish to comment on this article or have an idea for a topic we should cover, we want to hear from you! Email us at editor@texell.org.