15 Mortgage Terms You Need to Know Before You Apply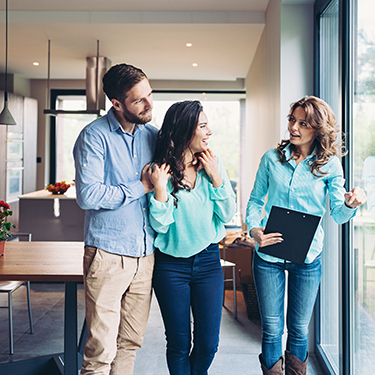 When you're ready to buy a home, you may find several mortgage terms that are unfamiliar or confusing. Gain confidence during the process by understanding these 15 mortgage terms.
1. Amortization
The mortgage's amortization refers to how scheduled payments are applied to the
principal
and interest. The loan's
terms
, or the number of years it will take to repay the loan in full, determine how the payments are applied. Use
Texell's amortization calculator
to determine what your monthly payment will cost you and how much interest you'll pay based on the terms.
2. Annual Percentage Rate (APR)
The APR is the rate your loan will accrue interest over the
term
. APR includes the interest rate on the loan and other expenses applied to the mortgage, such as the origination fees or point(s).
3. Appraisal
Conducted by an unbiased appraiser, this report determines the home's value. It's based on an inspection, values of comparable properties, and the current market.


4. Closing Costs
The closing costs are the expenses you'll pay when closing on your mortgage, which can be 3–6% of the loan amount. They also include the lender's fees, title fees, appraisal fee, discount points, insurance, property tax, and interest.
5. Debt-to-income ratio
Your debt-to-income ratio is simply the relationship between how much debt you have to your income. Lenders prefer less than 36% of a debt-to-income ratio when approving a mortgage loan. This ratio also impacts your maximum mortgage payment.
6. Down Payment
The percentage of the home's purchase price you'll pay when closing your mortgage is your down payment. The down payment amount can range from 5–20% or more. Lenders may require that you pay additional
private mortgage insurance (PMI)
if your down payment is less than 20%.
7. Earnest Money
Although it's not required for a valid real estate contract, earnest money is a good faith deposit that you make before closing to show you're serious about the purchase. Earnest money is around 1–3% of the purchase price and protects the seller if the buyer backs out. There are contract options available that allow you to get your deposit back if certain things occur. For example; if an inspection reveals significant repairs or the
appraisal
is less than the sales price.
8. Escrow Account
These third-party accounts are used to either hold your
earnest money
before you purchase a home or to pay your monthly mortgage, insurance(s), and property taxes after you've secured the mortgage.
9. Loan to Value (LTV)
The LTV ratio determines the risk the lender is taking and is calculated by dividing the mortgage loan amount by the value. For example, if you purchase a home valued at $200,000 and pay 20% for the
down payment
, your LTV would be 80% ($160,000/$200,000).
PMI
may be applied if the LTV ratio is higher than 80%. The lower the LTV ratio, the better your chance of getting the loan approved with a lower interest rate.
10. Pre-approval
Based on your creditworthiness, a pre-approval is an offer to lend you a certain amount and is valid for 90 days. A pre-approval shows sellers you're serious about buying and that you can secure the mortgage.
11. Principal
The principal is the original amount of the mortgage loan before interest, insurance, and taxes are applied. At the beginning of your mortgage, more of the monthly payment is applied to interest instead of the principal. As you make more payments, more is applied to the principal.
12. Private Mortgage Insurance (PMI)
If you make a
down payment
of less than 20%, PMI may be required — as the lender is taking a larger risk on the loan. PMI is between 0.5% to 1% of the mortgage and is commonly included in your monthly payment. Once your LTV ratio reaches 80%, PMI can be removed. To avoid having PMI included in your monthly payment, you can pay your PMI in one lump sum.
13. Secondary Market
Financial institutions may sell mortgage loans to a secondary market or an investor. The practice is common with mortgages. This helps lenders recover the capital they loaned to enable more loans to be sold, and it reduces lending risks. It also creates more opportunities for homebuyers to find and secure loans with lower interest rates.
14. Term
The term is the number of years that the loan will be repaid. The most common mortgage loan terms are 15 and 30 years.
15. Title
The property title establishes legal ownership of the home. When selling a home, the title company will research the history of ownership to ensure the seller has the legal right to sell and that the buyer will take possession without any hurdles that could prevent ownership. A deed is a legal document that proves you hold title to your home.
Whether you're a first-time homebuyer or a seasoned real estate investor, our Home Loan Heroes are ready to help. We can assist with all types of loans, including conventional, FHA, VA, USDA, land, and jumbo. When ready to start, visit Texellhomeloans.com, text or call 254.774.5104, or email mortgage@texell.org.
If you wish to comment on this article or have an idea for a topic we should cover, we want to hear from you! Email us at editor@texell.org.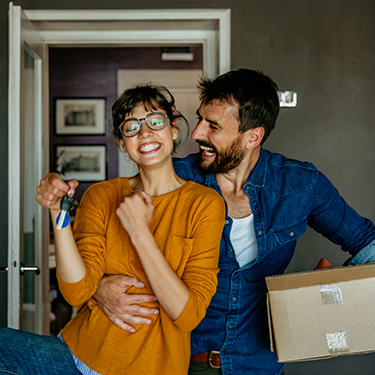 Is Homeownership Within Your Reach?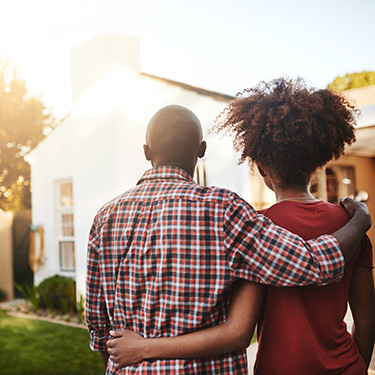 How Much House Can I Afford?
All About Homeowners Insurance